Forklift Parts
and Equipment
Forklift Parts
and Equipment
New & Used Forklift Parts, OEM and Aftermarket Forklift Parts
Forklift Express has everything for your business's forklift and material handling needs.  With large warehouses in South Metro Atlanta and North Metro Atlanta - Peachtree Corners, we have high-quality new and used forklift parts.
Forklift Express offers a more personalized touch to our services.  We have great mechanics, quality forklift rentals, but are large enough to offer top-notch service all at a reasonable price.
Our team of seasoned professionals are here to help your business control costs by selecting the best parts and equipment for your forklift fleet. Contact us for your personalized quote.
Questions About Your Forklift Parts?

If you are unsure of the part you need, our experienced technicians are here to help.  Just give us a call or snap a photo and email it to us to examine and determine the best part for your forklift.
We work with top-quality forklift parts from the major brands you know and trust:
Caterpillar | Toyota | Yale | Hyster | Nissan | Mitsubishi | Komatsu | Raymond | Crown | UniCarriers | Heli | Clark | TCM | Kalmar | Doosan | Daewoo
Forklift Express is here for your business to help you get everything you need for your forklift at the most competitive prices in the market.
We can help you with everything from tires to a whole new forklift. Reach out to us through a call and our customer service team will answer all your questions. Contact us for your custom quote.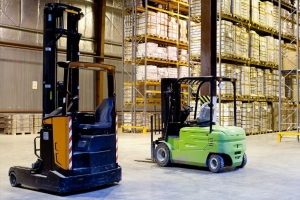 Accessories
Forklift Express has everything you need for your forklift and material handling needs. Pallet Jacks are always in stock!
We have New and Refurbished attachments available: side shifts, rotators, carton clamps and paper roll clamps. Get comfortable, we have seats for all makes and models and rain caps to keep you dry.
Pallet Jacks in stock, LP Tanks, Seats, Safety Lights, Carton Clamps, Paper Roll Clamps, Fork Positioners, Fork Extensions
Parts
We have OEM and Aftermarket parts available for all makes and models of forklifts. We offer rebuilt steer axles, transmissions, engines, electric motors, electrical controllers and more! With access to over 24 million new and used forklift parts we have what you need!
OEM and Aftermarket parts available
Drop Ship Parts
Water Pumps, Belts, Fan Belts, Timing Belts, Timing Chains, Oil Filters, Hydraulic Filters, Transmission filters, hydraulic hoses, coolant hoses, starters, batteries, horns, safety lights, LED lights, engine seals, mast pulleys, hydraulic cylinders, hydraulic cylinder seal kits, seats, tires, steer axle, steer cylinder, wheel bearings, O2 sensors, pressures switches, sensors, electric motors, electric motor brushes, contactors, contact tips.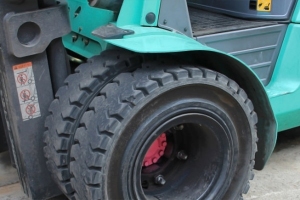 Tires
Forklift Express offers on-site tire replacement for all makes and models. Our experienced technicians are equipped with modern mobile service vehicles to help you across the Metro Atlanta area.
Pneumatic Tires, Cushion Tires, Load Wheels, Steer Tires, Non-Marking Tires, Traction Tires, Smooth Tires
Batteries
Forklift Express is here to help with all your forklift battery needs. We offer on-site service, battery regeneration, battery repair and battery watering systems. New and used batteries are available.
6V, 12V, 24V, 36V, 48V Industrial Batteries and Chargers available.
New and used batteries and Chargers.
Battery Testing and Reconditioning.
Battery connectors, SB Connectors, and lugs in stock.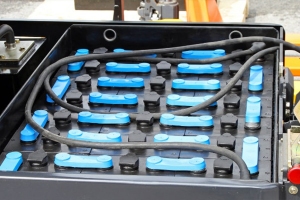 Dock Doors
Forklift Express can help with your dock doors & levelers. We offer onsite repair on all makes and models. Our preventative maintenance plans can help your doors and levelers operate smoothly.
Door and leveler PM (evening) service.
Door and leveler replacement service.
Door & leveler repair service.
Door rollers, panels and springs in stock.
Door and leveler brush replacement.
Pit leveler service, repair and replacement. EOD service, repair and replacement.
Edge of dock repair.
Dock bumper repair.
Replace cables.
Replace seals.
Planned Maintenance Service.
Door section replacement.
Overhead door service and replacement.
Commercial dock and door service.
Door track replacement.